Customer Testimonials
Knowledge, Experience & Approachable Nature
Using Jamie's depth of knowledge, experience and approachable nature has provided us with a fantastic opportunity to learn and ask questions during audits. We are very pleased with the service and support he has delivered.
Paul Harris, EHS Controller
NGF Europe Ltd
A Trusted Advisor
The specialist support Jamie has provided since we embarked on our mission to achieve EMS certification has been invaluable, providing an independent review of our EMS processes and identifying opportunities for improvement as we develop our business.
Miles Thomas, Head of Sustainability and Planning
Farnborough Airport
Professional and Competent Service
I have worked with Jamie for several years now and he has become a valuable part of our EMS calendar. Jamie has also provided a professional and competent service and I would have no hesitation in recommending EHS Management Consultancy Ltd.
Paul Shacklady, EHS Manager
NGF Europe Ltd
 Recommended
It continues to be a great pleasure to work with Jamie, who as an EHS Management Consultancy Ltd has always taken the time to provide both a very personal and professional approach to his work.
Anthony Bowness, Paper & Colourform HS&E Manager
James Cropper Plc
Adds Real Value
Can not recommend Jamie Bearman enough… great auditor and adds real value to your business…
Martin Churley, Group Environment & Energy Manager
Manchester Airport Group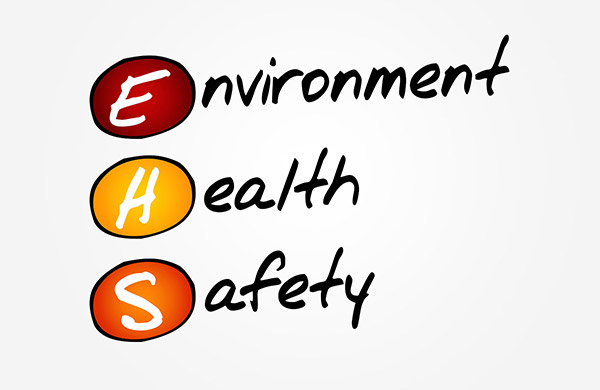 Legislation Support
Assistance in the creation and maintenance of legal registers for environment, health and safety law.
Find Out More
MANAGEMENT SYSTEMS SUPPORT
Independent advice and audits for companies pursuing ISO environmental, health & safety and quality management systems.
Find Out More
Training
Providing training from 'shopfloor' to Director level in order to ensure employees understand their environmental and / or health and safety requirements.
Find Out More
Latest News
Read about our past projects, industry news and environmental health & safety articles:
Our blog
Fire safety is crucial when it comes to demonstrating compliance as a small business. Ensuring [...]